Archive for May, 2010
Saturday, May 8th, 2010
The other night — Tuesday night — I went to the Time 100 party, which is something that happens every year. I have to go, because they need people from Time to make nice with celebs and prominent advertising clients. Not necessarily in that order.
But I would have gone anyway, because there are a lot of interesting people there. Jerry Holkins and Robert Khoo from Penny Arcade were there. At dinner I sat next to Lizzie Skurnick and Suzanne Collins, which is pretty much my idea of a good time. Prince played, which was cool until he got bored and kind of wandered away. Bill Clinton, Martha Stewart, Judd Apatow, Sarah Palin, Ashton Kutcher, Taylor Swift, etc. were there too. I did not talk to them.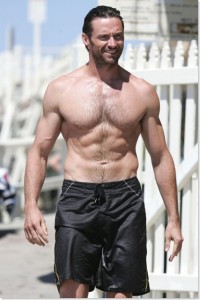 Plus I finally own a tux and that and the National Book Awards are the only black tie events I ever get invited to.
But it made me think that for a person like me — by which I mean a person with a huge amount of poorly concealed social anxiety — I've met a weirdly large number of celebrities.
It happens to a lot of people. There's a certain period in a writer's career when your editors send you out on a ton of celebrity journalism stories. It's just a thing that happens. When you write about anything related to the arts, and you're too senior to sit back at the office and check facts all day, but you're not senior enough to sit back at the office and bank checks all day, you get sent out to do celebrity interviews.
In fact there was a period of about a year when I wrote Time magazine's celebrity news page on a weekly basis. That seems so weird now that it's hard to believe it happened in our Earth prime timeline, and not in some alternate branch where Sparta won the Peloponnesian War or something. But it did.
So for example, during the period 2002-2005, I interviewed (I'm just going from memory here): Claire Danes, Tobey Maguire, Bruce Willis, Julia Stiles, Naomi Campbell, David Blaine, Hugh Jackman, Scott Adams, Jack Nicholson, Tim Burton, Chris Rock, Robert Englund, Daniel Handler, Joan Didion, J.K. Rowling, Bill Gates, Steve Jobs, Mos Def, John le Carré, Johnny Cash, Natalie Portman (who for some reason I spastically hugged after our interview), Hugo Weaving, Albert Brooks, Kathleen Turner, Gerard Butler (whose interview I accidentally deleted from my digital recorder before I could transcribe it; then I died of shame), Guy Pearce, Ann Coulter, Allison Janney, Al Franken, Jon Stewart, Keanu Reeves, Tilda Swinton, Tom Clancy … I can't go on.
I mean I could. But I can't.
(more…)