Monday, May 17th, 2010
The Blog That Needed Fixing, a Novel by Stieg Larsson
I'm going to keep posting, but this blog is going to morph slightly over the course of the coming week.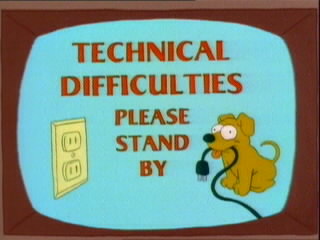 This is because I e-mailed my incredible Web designer and made caveman noises that meant "make my blog look … bloggier." Basically I wanted her to junk up the margins — which she has so meticulously kept pristine over the lifetime of this site — with the usual stuff like archives and a bio and a twitter feed, etc., because more people have been coming in directly to this page, so it needs to look more like a landing page. So she's doing that with her customary alacrity.
I will post later today. In the meantime here's my Time piece about the fight over Stieg Larsson's inheritance. It used to be 3,000 words long but ran at about 1,400. So assume it was the clever stuff that got cut out.
And since you made it past the jump, I will reward you with a DVD extra. My genius friend Laura Miller wrote a piece about Larsson in Salon today. Since she knows I have mixed feelings about the books (I think they're over-praised), she e-mailed me on Friday to ask what bothered me about them and generally what my major malfunction was.
For some reason I answered her with an insane anti-Larsson rant, which even I have to admit is overstated. (and I toned it down a little for public consumption.) I reproduce it below, not in a spirit of trolliness, but just because I'm curious whether anyone had a similar reaction.
My list of things that annoy me about Stieg Larsson:

— the godawful writing. it feels narcotized, or possibly frostbitten. the one-sentence paragraphs. the italics for dramatic effect. and so on.

— the godawful pacing. I laughed out loud half a dozen times when Larsson unbelievably went back for another stakeout, another march through a closely narrated internet search, another explication of Swedish tax law, etc. For God's sake, the man is dead, but that doesn't mean he can't be edited.

— the gaping holes in logic. Sorry, Salander and Zalachenko almost kill each other, and then they're put in adjoining hospital rooms?

— Larsson's love of the stacked deck. He has the hack's habit of generating sympathy for his characters by heaping injustices on them. While crudely effective, this is not a substitute for psychological or moral insight.

— Blomkvist, who has only two character traits to rub together, namely his dislike of injustice and his love for casual sex. He's the ultimate Marty Stew.

— The barely concealed dislike of women. Whatever the praiseworthy and morally upright text of these books is, they have a subtext too, and only a man who somewhere within him harbored great anger at women could have indulged in the kinds of fictional cruelties to women that Larsson revels in. As for Salander, his putatively strong female protagonist, she is a creepy man's fantasy — a smart woman with a girl's barely pubescent body who loves having it off with older men from whom she demands no affection in return.
Bam.