Archive for September, 2010
Thursday, September 30th, 2010
I warned them in advance that my name notwithstanding I am not in fact Jewish (named after Tolstoy, mother is Anglican, etc.) but they were not daunted by this, so off we went. We met at Berry Park, which is this great bar in post-industrial Greenpoint — if you sit on the roof it's like you're looking out at a world that ended 50 years ago. Especially after a couple of pints on an empty stomach.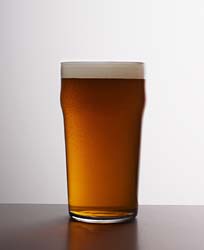 Anyway we had a great conversation. I think a lot of my critical preoccupations come out in it. And by the end I'm almost still speaking in complete sentences.
That is all my news. I'm on leave from Time right now, bashing out the sequel to The Magicians. It's due fairly soon. Actually if you read my contract really closely, as some "lawyers" might be inclined to do, it's due tomorrow.
I won't make that deadline. But I'll have a draft within the month. This I swear.
One of the secondary effects of this is that I will become even more crap at answering e-mail than I already was. It really, really weighs on me that I don't answer all my e-mail. I just can't. If I did I would do nothing but answer e-mail. But because I'm greedy I still read it all, and am totally grateful for it.
Friday, September 24th, 2010
I was going to write a completely different post today, but every time I start writing it it starts turning into something else. My brain keeps running on things like this: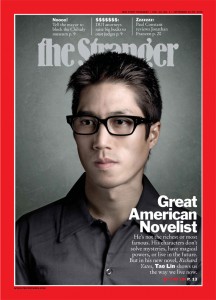 Which is of course a parody of this, which I wrote: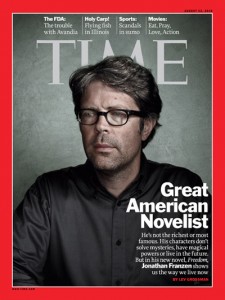 Actually parody is kind of a crude word to describe it. I think it's probably something much more subtle and interesting.
But anyway this post isn't really about that. It's about something infinitely more important: a feeling I am having in my insides.
(more…)
Saturday, September 11th, 2010
It doesn't surprise me that I've been so crap about posting, given this. I'm not happy about it. But I'm not surprised.
And even this will not be a true 'post,' in the sense that it adds any content to the ambient contentverse. It's just a haphazard aggregation of pre-existing content. But right now it's all I got.
— I spent last weekend in Georgia. I went to DragonCon, the sheer scale of which was stunning — just the raw acreage of exposed cosplayer flesh alone was awe-inspiring — and the Decatur Book Festival, a really lovely event — the people were truly wonderful, and I don't know if I've ever been to a better-organized books festival. And I addressed an audience from the pulpit of a Baptist church, thereby fulfilling a childhood ambition: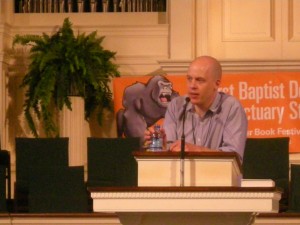 I also smoked a cigarette, thereby ruining an adulthood ambition. At least I didn't do them at the same time.
(more…)