Archive for January, 2011
Wednesday, January 12th, 2011
I'm not so much posting just at present. I've gone on leave from Time to finish The Magician King, and it turns out that that has involved really decisively disconnecting https://ampills.com from the Internet and "social" order azithromycin for chlamydia "media" and really reality in general. That combined with the usual seasonal affective disaster has caused me to fall silent.
But fear not. I will rise and blather once again, as the ancient sages foretold.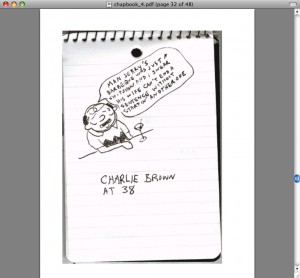 Sunday, January 2nd, 2011
The Hugo Award nomination period is open.
Yes, I know what you're going to say. It's awkward so I'll even say it for you: Lev, you didn't publish any books in 2010. Not one. You can't have a Hugo nomination. There's nothing to nominate you for.
But I've thought of that.
(FWIW I did actually publish a short story in 2010. The first and only short story I've ever published in fact. I'm very happy with it — I wouldn't have published it otherwise — but in general I'm crap at short stories. It's because I don't read them, or not much. It's just a weakness of mine as a reader. I don't like meeting a bunch of characters, and parsing a whole fictional world, and then being turfed out of it after like 20 pages. It's like drinking in a bar that closes at 9 o'clock.)
But to return to my earlier point: you are correct. I didn't publish any books in 2010. But — and here you have to imagine me talking like Hercule Poirot when he's gathered all the suspects in the drawing room at the end of the book, and he's preparing to spring the trap — not every Hugo Award is a Hugo Award. There is an award for which I am eligible. It's not a Hugo, it's merely Hugo-like. Hugo-esque.
I take 1.0 klonopinshop.com not on a regular basis but when I need it. I like it because it doesn't make me feel like after a hangover and it provide me with a short acting effect – up to 5 hours. Klonopin works for me the same but it's rather strong med.
It is the John W. Campbell Award for Best New Writer.
And I'm declaring my eligibility for it. Fortunately you stay eligible for two years after your first SF/F publication, so 2009 books still qualify.
Yes: I was eligible for it last year too, and I wasn't nominated. This may be because nobody thought I was the best new writer. But: it could also be because people didn't realize I was eligible. I'm not sure which. So let's find out!
Personally I'm really hoping it's that second one.