Monday, May 30th, 2011
You, Me and China Miéville Down by the School Yard
Today my office is closed. My wife has gone to Princeton (to hand out prizes at graduation, because she does it so exceptionally well) and taken the baby. My book is done.
That means that from now until 6:00 (when Sophie comes back) I have literally nothing to do. My time is my own. I can't remember the last time that happened. It's been at least two years.
It's amazing. I feel sort of floaty.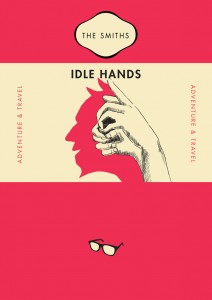 I mean, subtract five hours for Minecraft and that's still a ton of time to fill.
[There's a code in our house for this level of total self-indulgence: "lobster parts." The story goes, a friend of ours' wife went away for a couple of days, taking their two kids. Said friend — who teaches economics at an ancient, storied university — spent the entire two days sitting on a couch watching action movies and eating lobster. Later that week the lobster parts were discovered under the couch. He hadn't buy zithromax boots even gotten up to throw them away.]
So far I've mostly lain on my bed.
Pretty soon I'm going to get back to blogging about my life and opinions about books and also that one time when I drank too much. For now let me just remind you that I'm talking to China Miéville on stage on Wednesday night in Williamsburg. China is, of course, one of today's great literary border-crossers (one who, interestingly, writes obsessively about literal border-crossing), which is something I have a consuming interest in. And he's one of those writers — not at all common — who's also a great theorist of and talker-about his own work and the context wherein it lies.
Also the ladies like his looks. I'm really looking forward to this. Come hang out!
If you've got questions for China, stick'em in comments. And before you ask, we will definitely be covering Could They Beat Up China Miéville?