Monday, June 6th, 2011
Come Play University Challenge With Me. MAGIC University Challenge.
During the early phase of our courtship, my wife used to preface questions with the phrase, "starter for 10!" I chuckled knowingly at this. But in truth I did not understand.
Then I figured out I could use our corporate VPN to fool the BBC into thinking my computer was in London, and now I understand. "Starter for 10" is a catchphrase from University Challenge, a British quiz show that features teams of contestants from different universities and has been airing for like a million years. I have become obsessed with it. It's hyper-literate and no-bullshit and endlessly interesting.
Here is a youthful Stephen Fry on University Challenge, almost blowing a question buy azithromycin ebay about Walter Matthau: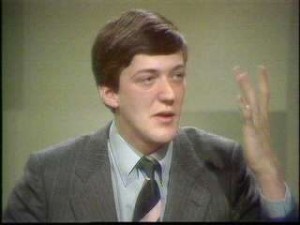 I can't be on University Challenge, because I am 1) American and 2) massively old. But I can pretend to. My friend Leigh Ann Hildebrand and I are going to run a samizdat episode of University Challenge this year at WorldCon in Reno, with me as the host. We want you to play.
Details are here. It's going to be hugely fun. We'll be fielding teams from Hogwarts, Miskatonic, Unseen University and Brakebills. Except not really, because those places aren't real. If you're going to WorldCon, and you want to play, get in touch with Leigh Ann here or with me here.
Fingers on buzzers…