Monday, February 20th, 2012
It's Business Time
All right. The period of mourning for the TV show is now over.
No wait! Just a little bit more mourning — there. Done.
Hang on, now I have to mourn my not getting a Nebula nomination. OK, now I'm done.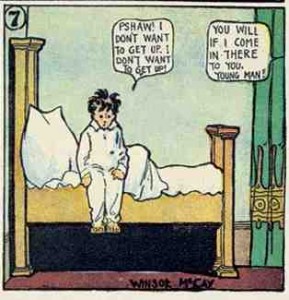 It's Monday morning, and I'm wearing my special fancy writing slippers — black with golden fox-heads embroidered on them. I was going to try to find a picture of them online, but there doesn't seem to be one. Even the manufacturer appears to have discontinued them. Or maybe mine are the only pair ever made, and they have magic powers.
Though probably it's that first one.
I'm wearing them because I've taken a leave of absence from Time. I've spent the past couple of months outlining the new book, and taking a tentative cut at the early chapters. Now it's time to lay down some prose. In bulk. Bulk prose.
So I'm not going to be off the grid for the next couple of weeks, exactly, but I won't really be on it either. I'll be sort of next to the grid. I can see the grid from where I am. But this is the part of the process where the book really happens, so I have to get focused.
I feel a lot of pressure, because I don't have a ton of free time to write my books, and when I get some I have to seriously use it. Pressure is good for me though. In school I was a good test-taker — I was one of those annoying people who always kind of sucked along during the semester but then somehow came out of it with a decent grade, because suddenly during the test I woke up and started paying attention.
So it's test time. Time to wake up. Smell the coffee.
God I need some coffee.