Saturday, October 5th, 2013
[redacted]
So much of what I'm working on at the moment is either semi- or fully secret that I just don't have much to talk to you about right now. Some of it has to do with The Magician's Land, some of it's Magicians-related, some of it's all-new. This is has been a time-biding year, but I'm hopeful that next year I'll have some interesting announcements.
But meanwhile it's awkward. The silences. There's a new coldness between us. I know you feel it too.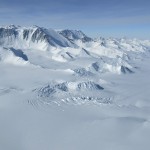 At least I can brief you on a few upcoming events. New York Comic-Con is next weekend, which I haven't been to for a few years, maybe partly because the first time I went was in 2009, a couple of months before The Magicians came out, and not only did nobody have any idea who I was, my signing was right next to Lou Ferrigno's. Most of the people in my line were just there so they could try to cut into his line.
But I'm going back this year. On Friday at 1:30 I'll be talking with B.J. Novak about his new book One More Thing, and on Saturday I'll be on a panel called Ode to Nerds, which I don't really know what that means, but given the personnel I'm pretty sure it'll be interesting.
On October 29 I'll be competing in a charity spelling bee to benefit the Council of Literary Magazines and Presses. I actually used to be a pretty good speller, and in fact the first year they held this particular event, which I think was maybe 2004, I won it. Then the next couple of years I bombed out almost instantly. Then I became too ashamed to even show up.
But now I'm making my triumphant return. You can be pretty sure I will once again bomb out instantly.
Lastly, on November 9 I'll be in Charleston for Yallfest, which has a really amazing list of authors. If you're anywhere near Charleston's gravity well you should consider coming out.
(Yes, it's a young adult books festival. Am I a young adult author? Hell if I know. Plenty of young adults read me, so QED?)