Thursday, February 13th, 2014
The Accidental Poetry of the Copy Editor's Style Sheet
On the schedule it looks like nothing. You send the publisher the book; a copy-editor fixes grammar and typos and whatnot and sends it back; you have a week to look over the changes and OK them or not; the end.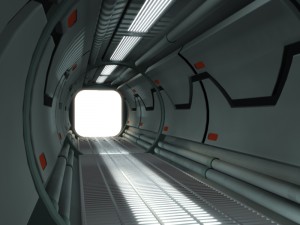 But in practice when you're dealing with a novel-in-progress, no contact is ever minor. Any time you can make changes to the book means you're going to end up rereading the whole thing, rethinking it, staying up late agonizing over a line, the whole agony-of-creation business. That's been my last week.
Fortunately it's now over. The text I handed in yesterday morning is the text that will be bound in Advance Readers Copies, when they get printed. It's not final, but a lot of reviewers work off those advance copies, so it has to be pretty good.
The best part about this phase is that once your book has been copy-edited, they send you the "style sheet." I've never known exactly what a style sheet is for, but it seems to be a list of all the slightly eccentric buy zithromax next day delivery non-standard words you use in your book, in alphabetical order. Just that. It's sort of a linguistic fingerprint—it reads like somebody took your book and reduced it in a sauté pan to just its sticky essence.
This for instance is what's under "d" in the Magician's Land style sheet:
dammit
Darkling Woods
Darras House
deal-breaker
dearticulated
décor
Deeper Magic
deorbiting
de trop
Discipline
Dockery House
Dodgson, Charles (Lewis Carroll)
doppelgängers
DoubleTree (hotel chain)
dream-city
dream-logic
Drowned Garden, the
dwarfs
Or here's an excerpt from "c":
cosm
counterspell
course-load
craquelure
Crom
Crusader tank
cryptomancy
Cthulhu
Cunard–White Star Line
I think I cut "cosm" from the finished book—it was de trop even for me—but still, it's a weirdly evocative list. As a last example, here's the oddly poignant entry under "j," in its entirety:
I took modafinilhealth.com for the improvement of mental activity. I started to use it because of the nervous excitation and sleeping problems.
Jefferies tube
Jersey Turnpike
Kind of says it all, doesn't it?
I'll see you at the 92nd St Y on March 2 for my talk with Lauren Oliver. Or at this excellent panel at the New York Public Library on March 17. Or at a couple of other things I haven't announced yet.