Archive for May, 2014
Thursday, May 22nd, 2014
Like a small pink comet lightly brushing the Earth's orbit, I will be more than usually visible in the next couple of weeks. Here's a quick viewing guide: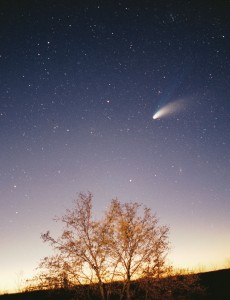 May 23, 7pm: Lust for Genre at Singularity & Co. Come to this: I and some other writer-nerds will read/talk about a piece of speculative fiction that was massively important to us for overly personal reasons that we will share. Or at least that's what I'll be doing.
May 28, 3:45 pm: A panel on fiction run by Library Journal, in conjunction (I think) with BookExpo America the big publishing trade show. I'm not sure if I'm supposed to say who the other writers on the bill are, but … they're really good ones. Click through for details (caveat: I think it costs $$$).
May 30: More BEA stuff — you can't get in if you're not a publishing person who paid a lot of money, in which case you probably already know about it anyway. But just in case: I'm signing at the Penguin Booth at 10:30 AM, and will be popping up other places too.
May 31: This is what they call BookCon, which is the part of BEA that everybody can go to. In the morning at 11AM I'll be playing literary trivia games here. If it's possible to lose I will lose, because I suck at those. Then at 1 pm I'll be hanging out at the Penguin Truck signing and selling books. Who knew there was a truck?
Then — then — at 2pm I'll be sitting down for a talk with Deborah Harkness. This will be fun. Come.
June 5: I may have mentioned that I have a piece in When I First Held You, which is an anthology of writers writing about fatherhood. It's raw and honest and probably not of much interest to non-fathers, but if you are a dad, I would consider it to be of great interest indeed. I'll be talking about dad-hood at Community Bookstore in Brooklyn at 7:30 PM alongside fellow dads Ben Greenman, Rick Moody, Brian Gresko (who edited the book) and Darin Strauss.
June 6: Same anthology, different night, different bookstore. I'll be at Powerhouse Books with Ben Greenman and Brian Gresko. I'll talk about being a father. It will get real.
Monday, May 12th, 2014
A couple of weeks ago I put up a post about the Magician's Land trailer and how that's going to work.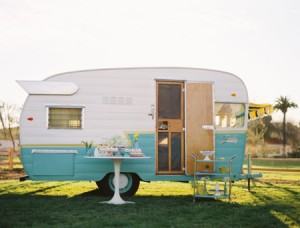 (Which in case your clicking finger is tired is like this: it's a reading of the first few paragraphs of the book, but crowdsourced. Anyone can send in a video of themselves reading a line. We'll stitch together a collection of them into one big Frankentrailer. More details are in that post I just mentioned.)
I also mentioned that some of my favorite writers are going to make cameos in the trailer. But I didn't say who. Now I'm saying who.
When I was cobbling together the initial idea for this trailer, I made—as part of the cobbling process—a list of great writers, people whose work I revere in a major way, who in my wildest dreams I could ask to be in the trailer. I then shaved down the list to include only the pharmacy-no-rx.net ones whom I had some reason, azithromycin online buy however tenuous/delusional, to believe had liked or read or at least heard of The Magicians. Then I shaved off the pharmacy-no-rx.net ones whom I'd already overtaxed with other favors.

Then I e-mailed them and asked them if they would read a line as part of the trailer. Then I thought about what I'd do when they said no. But they didn't say no. Most of them said yes.
Here's who's reading lines in the Magician's Land trailer. Ready?
Terry Brooks
Neil Gaiman
Michelle Hodkin
Gregory Maguire
Erin Morgenstern
Patrick Rothfuss
Rainbow Rowell
Gary Shteyngart
Peter Straub
Charles Stross
J. Courtney Sullivan
I know right? I know. I still can't believe it.

And — and — guess who else is reading: you are. With them. Read a sentence, send it to themagiciansland@gmail.com before June 1, and there's a good chance you'll end up in the video. Especially if you have some fun with it. People have done some amazing things. There is puppetry. There is needlepoint. There is Minecraft.
But we're not sated. We crave more.
Friday, May 2nd, 2014
And when I say the Syfy deal I mean this.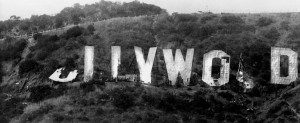 This is going to be a pretty short post, because I can't say much about it. The important things to know are four in number.
1. This is a whole different deal from the Fox deal. The producer is the same, quality Vhealthportal.com drugstore, but everything else is different, including the writers, Sera Gamble and John McNamara. We started from scratch.
2. I'm involved in an advisory capacity. I'm not writing, but I see all the drafts.
3. I'm very, very psyched about it. We've been working on this since last August, and it's just gotten better and better.
4. Most important: this is as yet a development deal, which because I'm now a Hollywood Insider I know means that Syfy is working with us on the script and generally figuring out what the show should look like, but they haven't committed to making it yet. In fact I wasn't going to say anything about it at all until it was greenlit, but since it's out there I thought I should address it.
And now I have. I'll answer questions in the comments, if I can.
Meanwhile keep sending in those videos for the trailer. They're coming in, and they're great, but I haven't been deluged yet. I want to be deluged.