Tuesday, July 29th, 2014
The Magicians Trilogy: The Picture
A couple of months ago I got an e-mail from an artist named Jillian Nickell. She had a proposal: she was going to create a big, beautiful, frameable print to coincide with the release of The Magician's Land.
What did I think? Good idea?
I looked at her site. I had to agree: it was a good idea. Jillian is one of those rare people who simply buy zithromax no prescription knows what magic looks like, and she has the even rarer ability to draw it and show it to other people. A couple of months later we have this gorgeous print that celebrates the whole Magicians trilogy, on sale today: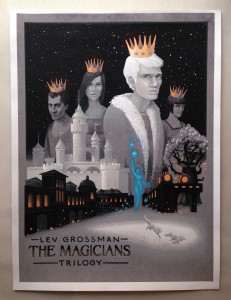 You can buy it through Jill's Etsy page here. It's a limited edition, so they may not last. More on this anon.