Posts Tagged 'dragoncon'
Tuesday, August 27th, 2013
I'll be in Atlanta this weekend!
But I guess I blew the surprise with the subject line.
I'm not doing much traveling this year, but the prospect of going to a con and a festival in one weekend in one city was too good to pass up. So starting Friday I'll be vibrating between Dragoncon and the Decatur Books Festival at speeds barely visible to the human eye.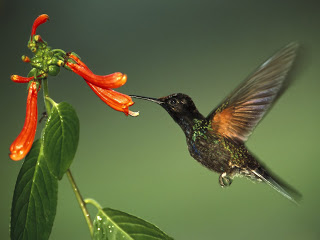 (Absurdly, Worldcon and PAX Prime are also this weekend. People, we have to start spreading this stuff out.)
My schedule looks something like this:
Friday, 4:00 pm: DragonCon panel where I talk about the gory details of my 2005 interview with J.K. Rowling. (Location: International North – Hyatt)
Friday, 5:30 pm: Dragoncon reading. I'll bring a snippet from The Magician's Land. (Location: University – Hyatt)
Saturday, 11:30 am: Dragoncon signing. This one kind of explains itself. (Location: International Hall South – Marriott)
Saturday, 3:00 pm: A Decatur event called "My Literary Brother." This is going to be a conversation between me and my literary (twin) brother Austin. Such conversations rarely happen, at least in public, because Austin and I are rarely in the same place at the same time. I never know what's going to get said, but it's buy generic zithromax always interesting. (Location: Decatur Presbyterian Sanctuary Stage)
Sunday, 12:00 pm: A Decatur panel with the ominous title "Do Book Reviews Matter?" I'm pretty sure we're going to settle this one once and for all. (Location: Old Courthouse Stage).
Sunday, 4:00 pm: a Dragoncon panel called "The Logic of Magic." Holy cripes, this panel has on it, in addition to me, Larry Niven. I consider Niven to be one of the all-time greats, and a major inspiration to me personally (also, I completely stole the idea of a demon-trapping tattoo from him). Come watch as my fanboy squealing shames us all. (Location: Regency VI – VII – Hyatt)
Sunday, 5:30 pm: a Dragoncon panel called "Why Men Should Friggin' Love Fantasy Literature." I have no idea why men should friggin' love fantasy literature, but I'll think about it more before then. More to the point, this panel also includes Peter Beagle (The Last Unicorn) and Richard Pini (who co-created Elfquest). So something interesting will get said. I friggin' guarantee it. If nothing else I will be pretty punchy at this point. (Location: Embassy C – Hyatt)
I got tired just writing all that. Now I have to go to bed.
Friday, August 6th, 2010
— I'll be making an appearance at the Decatur Book Festival on Sunday, September 5. I'd figured I'd be part of a panel, or some such, but right now it looks like I'm on stage alone. On the First Baptist Decatur Sanctuary Stage to be exact. Not sure what I'll be saying/doing there yet, but the mind absolutely teems with possibilities.
— On that same weekend, in that same greater metropolitan area (Atlanta), I'll be appearing at DragonCon. This is not something you could learn from the DragonCon website, from which my name is absent, but I assure you that it is a formally sanctioned appearance. I am not "bum rushing the show," as the kids said in about 1845, generic zithromax walgreens when I apparently learned English.
— Yesterday I fulfilled a personal ambition by appearing on Bloggingheads.tv. I always liked this thing and wanted to do it:
I'm talking to Reihan Salam, a really cool guy who is way smarter than me. Reihan is a conservative policy wonk, and I'm a squashy liberal humanities nerd, so you wouldn't think we'd have that much to talk about. But the weird thing is we're interested in exactly the same things, we just come at them from opposite angles. So if you want to watch me shoot my mouth off for an hour — literally an hour — about things I don't know enough about, I can make that happen for you.