Posts Tagged 'jeremy paxman'
Friday, January 20th, 2012
Greetings from the far side of the world. Or if you live in Australia, the same side of the world. My wife Sophie is from Sydney, so we come here about once a year.
I'm not one of those obsessive Australophiles, but I do like it here. It's hot. It's a totally different biosphere, with all kinds of weird flora and fauna – giant spiders, sulfur-crested cockatoos, etc. The wine is good, and the food is really good. Though everything is expensive, even by New York standards.
The beaches … the beaches beggar description, especially if you grew up in New England, where the beaches are few and grey and punishing. The beaches here are huge and wild, with gigantic turquoise surf, and they're everywhere. You think people are exaggerating about them but they're totally not. Supposedly when Jonathan Ive was looking for the perfect color for the original blue iMac, he found it in the surf off of Bondi beach, which is in Sydney.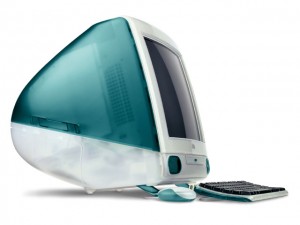 (When the characters arrive at Benedict Island in The Magician King, the description of that beach is based on Smith's Beach near Perth, which is where I was at the time.)
Also it's a chance to give a few interviews in a books market buy zithromax online no prescription canada where I'm not very well known. Basically the worst thing about Australia is the flight over. This time around it took 48 hours, because we got diverted to Hawaii, and I spent a day hanging out eating junk food at the Honolulu airport Best Western, a place so seedy that it looked like an Elmore Leonard novel was going to break out at any moment.
Another reason I'm here is to get seriously cranking on The Magician's Land, though those beaches, and that wine, and the fact that Halcyon's nanny is 10,000 miles away are all eating into my writing time. Also there's a huge number of administrative and webby tasks needed to keep the business of a 21st century novelist alive, and they never seem to end.
Like updating my events page, which I haven't done in months. In lieu of that, I'll just mention that I'm speaking at Yale in February, and Oxford in March (on the same bill with Jeremy Paxman, which if you loved University Challenge like I love University Challenge, and I know you don't, would be incredibly exciting), and Clemson in April.
I'll do a proper tour when the paperback of The Magician King comes out in June. Till then: actual writing.