Posts Tagged 'not a creature was stirring not even a tag'
Tuesday, June 21st, 2011
Actually the activity over here is appallingly frenetic. I went to Toronto, talked about the future of the book, then got stuck in the airport Sheraton overnight on the way back, from which I drunk-tweeted up a storm. In about three hours I'm going to be interviewing Neil Gaiman onstage.
(I just keep saying that over and over again. Each time I get a little cooler.)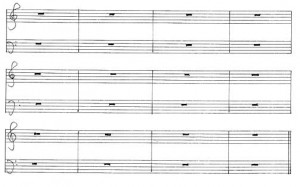 But most of the activity is happening below the surface, meaning I can't talk about it. I'm writing some interesting essays I can't talk about. I'm getting some fantastic art for the Magicians store, but I can't show it to you yet (and we need more. More!) There's zithromax antibiotics online some cool secret things coming that are so cool and secret that I can't even make veiled allusions to them yet.
Oh, and the new website for The Magician King went up. I had nothing to do with it — I didn't even know it had gone up! — so I can say that I think it's lovely and elegant. And The Magician King got its first review, from Kirkus, which is one of the 'trades' (meaning it's for booksellers and librarians and such, and it runs reviews well in advance of a book's actual publication). It was a great review.
But it's not up yet. So I can't talk about it.