Posts Tagged 'TV'
Friday, May 2nd, 2014
And when I say the Syfy deal I mean this.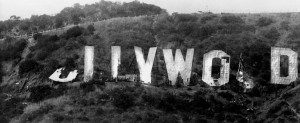 This is going to be a pretty short post, because I can't say much about it. The important things to know are four in number.
1. This is a whole different deal from the Fox deal. The producer is the same, quality Vhealthportal.com drugstore, but everything else is different, including the writers, Sera Gamble and John McNamara. We started from scratch.
2. I'm involved in an advisory capacity. I'm not writing, but I see all the drafts.
3. I'm very, very psyched about it. We've been working on this since last August, and it's just gotten better and better.
4. Most important: this is as yet a development deal, which because I'm now a Hollywood Insider I know means that Syfy is working with us on the script and generally figuring out what the show should look like, but they haven't committed to making it yet. In fact I wasn't going to say anything about it at all until it was greenlit, but since it's out there I thought I should address it.
And now I have. I'll answer questions in the comments, if I can.
Meanwhile keep sending in those videos for the trailer. They're coming in, and they're great, but I haven't been deluged yet. I want to be deluged.