Posts Tagged 'Vietnarnia'
Friday, April 6th, 2012
I'm back in Brooklyn after a week in England, specifically Oxford and the Cotswolds (which are some leafy hills near Oxford).
I'm not going to lie to you: I like England. It has taken me a long time to admit this fact. That's partly because I didn't want to be one-of-those-American-Anglophiles who is always pretending to be vaguely English, and partly because my mom actually is English, and she kind of hates England.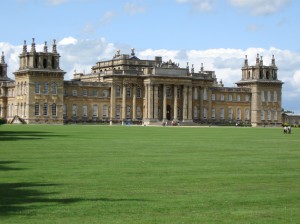 She went to Oxford in the fifties and was given so much shit there for being a) really poor and b) a really clever woman that she left England forever right after college. We went back a couple of times, to see relatives, but my mom's antipathy toward the place of her birth was shall we say pretty pervasive. And she had some pretty good reasons.