Thursday, May 20th, 2010
So How Do You Feel About Not Winning, or Even Being Nominated for, a Hugo, Nebula, Locus or Campbell Award?
Fine! Just fine! Why wouldn't I feel fine?!?!?
Anyway I still have an Alex Award. Let's run that photo again: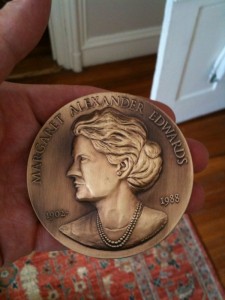 How do you like generic zithromax dosage that Mr. Bacigalupi? Mine looks like a penny.
p.s. it's not too late for the World Fantasy Awards