Sunday, May 30th, 2010
The Jumping-Off Point: Going on Tour
[Rejected titles for this post: No Maps for These Territories, Antarctica Starts Here]
My book tour starts at 8:15 tomorrow morning. A car is coming to take me to the airport. I'm flying to LA. This is both a good thing and a bad thing.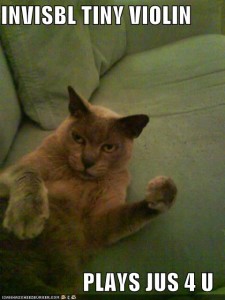 Not that I don't feel lucky to be going on tour. I do feel lucky. Because I am lucky!
It's just complicated. Writers are weird about book tours. Tell a writer you're publishing a book and they'll want to know if you're doing a tour. And if you're doing a tour, they'll want to know how many cities?
They will compare this number to the number of cities they were sent to. If their number is smaller, they will feel bad.
I never have those thoughts myself. I only know about them because of my amazing writerly insight into human nature.

So a book tour is definitely a good thing. It means my paperback publisher (Plume) thinks I'm a good enough bet that they're willing to put down the price of airfare, etc., on the table and spin the wheel. So that's good. The only thing about book tours that's problematic is actually going on them. I have no idea whether they sell books or make you famous or whatever or not. I do know that they involve, every day for two and a half buy azithromycin dihydrate weeks, getting up early, getting on a plane, going to a new city alone, and standing up in front of large numbers of strangers and talking.
This is actually surprisingly hard. Even though it doesn't sound hard, and I've failed spectacularly every time I've ever tried to get sympathy for having to do it. Probably it's not hard for more psychologically robust, socially competent writers. But if it weren't for my immoderate love of staying in hotels, and my proud ownership of a prescription at www.health-canada-pharmacy.com/xanax.html for Xanax, and my ability to pretend I'm James Bond for short periods of time, I don't know if I could even do it at all.
That isn't to say there aren't good moments. There are amazing moments. If a reading goes well — and all that means is that people come and they seem to have a good time — there really aren't a lot of better feelings than that.
But there are bad bits too. We know them by many names: they are called Plane-Dread, Existential Depression, Bad Google Directions, Dehydration, That Feeling of Fraudulence, Night-Terror, Idiocy-Related-Aphasia, etc. etc. Sometimes it seems like there are more of those moments than the other kind.
Still, I don't have to go on a tour. I could have said no. But I didn't. Next stop L.A. You only live twice.