Wednesday, May 12th, 2010
Writing and Anti-Depressants: A Match Made in Purgatory
A lot of people take anti-depressants. A lot of writers take them. But not a lot of people talk about it. Or at least few enough that I was pretty struck when the Penny Arcade guys talked about their experience with Lexapro. I was struck enough that I thought maybe I should talk about my history with anti-depressants.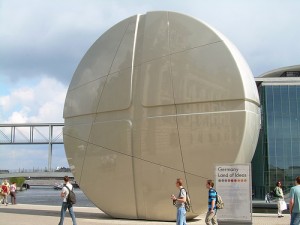 (At some future time I will do a post that tries to explain my obsession with Penny Arcade. But not now.)
Let me first say for the record: I held out. I did not want to be the dude in the Woody Allen movie who's always talking about his shrink, and I did not want to be the dude who needs drugs to deal with reality. I wanted to be some other dude. Why, I don't know. Because it wasn't great being that other dude. It was un-great enough that when I was 35 I figured I'd had about as much anxiety and depression as I was interested in generic anti anxiety pills having. So I went into therapy.

My therapist was (OK, is) a psychiatrist, meaning he has an MD, meaning he can prescribe drugs. And he did. Two years after I started therapy I took my first anti-depressant.
I have atypical depression, which despite the name is not even remotely unusual or special. Which is itself kind of depressing. Atypical depression is the kind of depression that makes you sleep a lot and eat a lot and not want to get out of bed.
I was working on The Magicians at this time, and I was worried that the drugs would inhibit my ability to summon up dark and/or negative emotions, thus turning my novel-in-progress into an extralong episode of Dora the Explorer (Hola, Quentin!). But I was also sick of being depressed, and the book wasn't going to get written if I was too depressed to type. (Plus in addition I have a lot of social anxiety, and a weird phobia. And that was getting old.) So I started taking a selective serotonin reuptake inhibitor, or SSRI, which is basically Prozac, except that this one was called Celexa.
Shortly after that I switched to a different SSRI called Lexapro. I liked the sound of that. After all I'm a writer. A professional writer. I'm a lexical pro. Lexapro!
Lexapro undeniably brightened my mood. The effects of SSRI's come on slowly, as they gradually alter your brain chemistry (and, subtly and creepily, your brain's cellular structure), so you mostly hear about the changes from the people around you. Those people were giving me the thumbs-up. So I kept on with it.
The only catch was the famous side-effect associated with SSRI's: I couldn't feel a lot in what medical professionals term the groinal or sex-having zithromax online purchase region of my body. Granted my lifestyle at that time was not the kind of lifestyle that was much affected by that handicap. But still.
So I switched to an SSRI called Serzone. Serzone is a lot better about the side-effects. Its main drawback is that about one in half a million or so people who take it basically die instantly of liver failure. But bonus: boners. I liked those odds. So I went on Serzone, and I didn't die.
But then a strange thing happened. In February of 2006 I pitched Time on a profile of James Patterson, partly because it would involve my traveling to Palm Beach, FL in February, but mostly because I think he's an interesting guy. (While I was there Patterson told me the incredible fact that when he was an undergraduate he worked nights at a mental hospital, and one of his assignments was to stand suicide watch over Robert Lowell, who if he could have seen the future would surely have attempted to strangle Patterson as a service to American letters. But anyway.) While I was there I realized I was out of Serzone.
Eh, I thought lazily. I'll just pick some up when I get back.
But then I noticed two things. One, I was having the worst headache of my life. I don't get migraines, but seriously, I was seeing spots. That I could chalk up to the side-effects of interviewing James Patterson.
But number two I couldn't. Number two was that I felt like a fricking genius. My brain was having ideas and making connections and generally hyperfunctioning. It was like I had the WOPR up there. All the little blinking lights were on. I don't think they'd been on in a while.
That was the last SSRI I ever took. I rode out the discontinuation syndrome cold turkey. When I look back on the writing I did during the 18 months or so that I was on SSRIs, it doesn't seem terrible. Actually I won two awards that year for journalism, something that never happened to me before and hasn't happened to me since. But I don't think my fiction was all it could have been. There was a blankness to it. I feel like when I'm writing something worth reading, I'm doing two things: I'm saying something, but at the same time I'm reacting to what I'm saying, and I'm building that reaction into the next thing I say — I'm iterating, feeding back into myself, forming strange loops. Somehow that second stage wasn't firing while I was on Serzone. The loop wasn't looping.
Thus ended Act I of my pharmaceutical odyssey. Tomorrow (or the next day): Stage 2. (It's a happy ending.)