Sunday, June 6th, 2010
My Thing About the New Yorker List
The other day the New Yorker announced its list of the twenty best writers under forty.
Lists like this are of course totally bogus. But I like them. They treat literature like it was some kind of damn dog race, which is demeaning to both literature and dog racing (which is pretty horrible to begin with). I think they're a unique artifact of late-20th-century popular criticism — as crass and lame as earlier eras of human civilization were, I can't imagine critics of an earlier era being crass and lame in quite this exact way. It's like some horrible amalgamation of all our obsessions with youth and media and penis-length, given list form.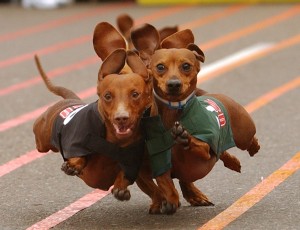 And yet: they get some basic information out there, albeit in a crude and distorted form. I think some writers are good and other writers less good. You think other writers are good or less good too. Here are their names. Now we know.
When the New Yorker announced their list, I read it and immediately was all, no way, this sucks. In fact I was all like that publicly, on Twitter. So I feel like I should add something to that. Mostly caveats.
I have a thing about popular/genre fiction and literary fiction. I think and write about the difference/non-difference between them, and the history of that difference, a lot. For reasons I've explained way better elsewhere (see those links above) I happen to think the collapse/confusion/obsolescence of that difference is the most interesting thing going on in contemporary fiction. It's how we're finally metabolizing/moving on from Modernism, which had a lot to do with inventing that difference in the first place, toward a kind of writing that is new and exciting and uniquely of its time. Which is the job of every culture ever. This is our avant-garde.
So I was disappointed but not surprised when there weren't any genre writers on the New Yorker's list. It seemed typical of that institution's blindness and ossified-ness, which is only matched by its breathtaking insight (honestly, who else would buy azithromycin 500mg have been smart/strong enough to start sticking Daniyal Mueenuddin's stuff in front of a mass audience? That kicks ass.) (Being born in 1963, he was way too old and crumbly for the list.)
Now two caveats to that: one, numerous people have argued that some of the writers on the list are in fact genre writers. Chris Adrian, for example, and Karen Russell. And Rivka Galchen. Those people are right. Or about Adrian and Galchen anyway. I've never read Karen Russell. #criticfail!
Two, nowhere here am I dissing the writers who happen to be on this list. There are some writers on there who I actually have read and, regardless of where they're shelved, I think are not just excellent, but particularly excellent. They are: Gary Shteyngart, Rivka Galchen, Josh Ferris and Wells Tower (whose Viking story "Everything Ravaged Everything Burned" isn't urban fantasy, but it's cool in the same way that urban fantasy is cool).
Oh, and here's another caveat: the New Yorker put your book, The Magicians, on their end-of-year best-of list last year. So where do you get off saying they don't respect genre fiction?
Answer, I don't know where I get off. How could I? I dine out on that whenever I can. The moral of this story being that magazines (and by extension people) are almost always smarter and more thoughtful than you (meaning me) initially think they are.
But I still think they should have had a few straight-ahead genre people on there. I don't know how old Paolo Bacigalupi is, but he doesn't look 40 to me.
p.s. I would never suggest that there should be a comparable 40-and-up writers list. But I do think there should be a list of writers who are exactly 40. I would have a shot at that one. Me and Kelly Link (b. 1969). And John Scalzi (also b. 1969). David Anthony Durham. David Mitchell. Huh. Actually it's pretty competitive.
(This post was posted from the cafe at Malaprop's in Asheville, NC, where I am reading in three short hours.)