Monday, June 28th, 2010
The Flight of the Halcyon: Or, I Had a Baby
I didn't think I'd do a blog post this soon after the baby came. But I forgot that part of being a dad is finding ways to amuse yourself while your newborn sleeps off her milk coma and your wife sleeps off her regular coma-coma.
Fortunately solitary amusement is a core piece of the nerd skillset.
Halcyon Harriet Graham Grossman was born on Sunday morning, June 27, at dawn. She came in a big hurry — Sophie's water broke at home, and the baby came about four hours later — which meant that I got to do the thing that all expectant fathers dream of, which is drive really fast through New York City in the middle of the night with my laboring wife in the back seat yelling at me to go faster.
My years of "wasted" time playing Midnight Club and Burnout paid off bigtime.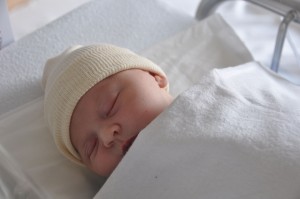 Though it turns out drifting round corners doesn't give you a power boost in real life. And when I successfully completed the course my seven-year-old VW Passat station wagon was not upgraded to a fancy new car.
I did get a fancy new baby though.
I never thought I'd be a father. It's not literally true to say that I come from a long line of childless couples, but it's kind of my medical care choice Health Canada Pharmacy like that. Breeding has never been a big priority in my family. I would almost go so far as to say that it is frowned upon. My immediate brother and sister don't have kids. (Though my two half-brothers do.) We're more of a reading/writing/learning/working family.
The definitive family story about this is how my grandfather (the St. Paul Chevrolet dealer), when he was in the middle stages of what was probably Alzheimer's, used to clap my dad (his son) on the shoulder and say, "You medicament co azithromycin know what I'm proud of, Al? I'll tell ya: Never had kids."
Growing up, there just didn't seem to be a good model for being a father. Samuel Johnson was considered an acceptable model. Beethoven was a model. James Bond (my personal choice) was a model. All admirable men in many respects. Not big on fatherhood though. Beethoven was celibate. And if Bond ever fell in love with anybody they immediately died before anything so uncool as procreation could occur.
I'd even go further and say that even outside of our family, fatherhood isn't extravagantly celebrated in our culture in general. There's no clear path to cool fatherhood. Fathers are shlubby suburbanites who are either pussy-whipped for changing diapers or dicks for not changing diapers. They are most often seen taking out the trash in sitcoms. They are almost never seen walking away from buildings in slow motion as the buildings explode behind them.
[Probably it's just as bad for mothers. Maybe this is a problem with parenthood in general.]
Not that I'm looking for extravagant celebration. But a basic blueprint/flow chart for cool fatherhood would be useful.
I feel like I'm finding my way into it. Albeit slowly and incompetently. Mostly I learned how to be a father from my first daughter, who had to teach me how to do it. Which is a lot to ask from a little girl, but fortunately she is tough as nails.
I'll get those therapy bills later, baby. That's all on daddy.
p.s. Halcyon: HAL-see-on. It's a kind of kingfisher. There's a Greek myth about the origin of the halcyon, which is kind of tragic, but the upshot is that they thought that the halcyon made its nest on the open ocean, and that it had the power to calm stormy seas. I think that's a pretty cool superpower.