Tuesday, July 20th, 2010
Why I Went to Harvard and Then Yale Part I
After I graduated from college I had a publishing internship for about three months. I was the worst intern in the world. I have a truly humiliating proof of this, but fortunately this introductory paragraph is too brief to contain it.
About the only thing I learned during my short career in publishing — besides that I sucked at publishing — was that the trade lingo for the About the Author page is the "Ab Au." (Pronounced "ab aw.")
(Though I've never heard anybody actually say that besides the one editor who told me about it. Now that I think about it it's possible he was yanking my chain. I was "that" intern.)
I have long been aware that the only interesting thing in my personal Ab Au is the weird fact that I went to both Harvard and Yale.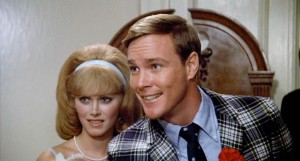 And it is weird. The other day I was watching the trailer for The Social Network, that movie about the founding of Facebook, and I was watching the scenes where Mark Zuckerberg is at Harvard and thinking, wow, yeah, Harvard, I bet that was some heavy shit. And then I stopped and thought, waitaminnit, I went to Harvard!
And Yale. Why did that happen?
The thing about me in high school was that I was a nerd. Which yeah, I know, but see, not that kind of nerd. Not the fun and/or cool kind of nerd. Not like Val Kilmer in Real Genius. Or even Hiccup in How to Train Your Dragon.
I wasn't amusingly eccentric. I definitely wasn't the smartest kid at my high school,* not by a hell of a long chalk.
What I was was really really frightened. Essentially my high school years passed in a climate of terror, and the terror was of not getting into a good college. As a result all I did during high school was work and study, pretty much without interruption.
It wasn't especially fun, and it definitely didn't make me an especially fun or pleasant or interesting azithromycin 250 mg generic person to be around. Au contraire. I shudder to think about it now.
Here are three things I didn't do in high school:
— skip a class
— dance at a party
— have a drink
What was I so scared of? It's almost hard to remember now. I think I hadn't figured out, or it hadn't been convincingly explained to me, that in Reagan-era suburban America there were other ways to be Good and Happy besides impressing people with where I went to college. I had so little sense of who I was, and I felt so utterly  worthless, that I had to artificially prop up my worth, like some failing third-world currency. Some people go to Harvard because they're really confident, other people go because they're so completely lacking in confidence that they think they're going to die if they don't.
I was that second kind.
(Also, I didn't get into Yale.)
It seems pathetic now. No doubt there are rich, complicated, interesting psychological reasons why I was this way. I hope so anyway.
I'm not saying it was a bad idea to go to Harvard. I'm definitely not saying it hasn't been useful sometimes. I'm just saying that my reasons for doing it were pretty incoherent, and I am so damn glad that that period of my life is over.
Maybe one day I'll write a post talking about what Harvard was actually like, if anybody's curious about that. But first, stay tuned for Part II, in which I'll talk about why I later actually did go to Yale.
That's an even worse story.
*God, when you look at the Wikipedia page for my high school you realize that it is just a breeding ground for power nerds. I knew that Scott McCloud went there (which is why all the high school scenes in Zot looks eerily familiar to me), as did Eran Egozy, who co-founded Harmonix and basically co-invented Guitar Hero. But so did Amanda Palmer. And Kurt Busiek. Jeez.