Thursday, June 2nd, 2011
What We Talk About When We Talk About Talking About Genre
The little lobe of my brain that serves as a Geiger counter for detecting blog posts theorizing about genre has been ticking with ever-increasing rapidity these days. It's ticking so fast that it has crossed the threshold that unlocks another lobe of my brain, a top-secret lobe that contains a sealed black folder labeled RAGNAROK PROTOCOL that's supposed to contain a blog post about genre.
Whoops. It's empty.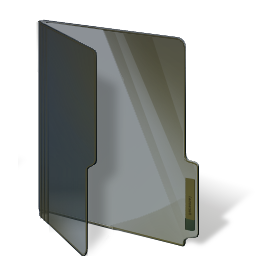 The truth is I already said most of what I could think of to say about genre here, two years ago, in the Wall Street Journal of all places.
Interestingly, that piece turned out to be somewhat controversial, which was the last thing I expected, which shows you how little I know about genre, and for that matter, people. Some people who I really respect wrote some pretty sharp, pointy things about it. Basically the article was just my attempt to make the old literary-fiction-'n'-genre-are-mergin' argument, and ground it in a particular take on 20th century literary history. I just think that sometime in the early part of the 20th century social status, narrative, genre and shame all got woven together into a big tangled knot that we are only just now unraveling.
And it was the Modernists who did it. The Modernists, I say.
Enough people said I was wrong about this that I went and said the same thing, only shorter and testier, here a few days later. That oughta show'em!
In the intervening two years I haven't gotten much past that, which probably says more about my low attention span and drastically declining neuroplasticity than it does about the soundness of my argument.
My only further reflections are these:
— Whatever's going on, it's time to draw to a close the essays in mainstream publications discovering that literary writers are using azithromycin generic cost walgreens genre tropes. That's been going on for a really long time now. It's like when they (meaning we, since I work at the mainstreamest publication evar) discover that "comic books" can be "art." Enough. It is done. We no longer need the weirding module.
— Part of the reason the debate over genre Rages On is probably because it's so one-sided. You don't hear a lot of  literary writers talking about what they think they're doing and what genre means to them. (Or maybe you do and I just don't follow the right people on Twitter). Which makes sense. Why would they?
(M. John Harrison comes to mind here: "The sooner literary fiction recognises & accepts its generic identity, the sooner it can get help.")
— If there's a note I wish were sounded less often, it's the idea that genres are constraining because they come with conventions. Conventions aren't a prison that genre writers are trying to escape. Yes, conventions can empty things of meaning — nobody likes being too 'conventional' in their writing — but they're also how things mean in the first place. Codes are a convention. Language is a convention. You need conventions, because nothing works without prescription health online pharmacy them.
Plus if you didn't have them, there wouldn't be any rules to break, and if you're not breaking rules, you're not writing.
And anyway, as if literary fiction were somehow free of conventions! You can satisfy conventions, or you can frustrate them, but those are the only two options. There is no third path that leads to a Narnian literary utopia free of all conventions. Though the idea that there is is itself one of literary fiction's cherished conventions…
Enough. I am vectoring toward curmudgeonliness.
:::ABORT RAGNAROK PROTOCOL:::
Tomorrow I'll post tour dates.