Wednesday, August 3rd, 2011
My Life as a Blog: All the Autobiographical Posts in One Place
When I started this blog two years ago, I did it to increase mindshare and enhance my brand presence in the cultural marketspace.
Mischief managed.
Also I had this feeling that nobody knew who the hell I was. And that the people who did know had a somewhat distorted sense of what I was like. Like I was this snobby Harvard/Yale/Time guy who wore an ascot like Fred on Scooby-Doo, or something. Which fair enough, how could you not think that? But as you can see in the picture below, I much prefer a floppy ruff.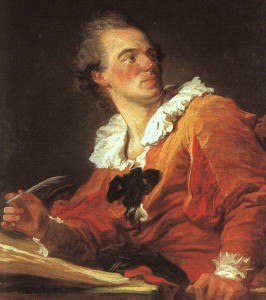 So in this obsessive way, that I wasn't totally in control of, I did a series of posts that amount to a sort of mini-autobiography. It was almost compulsive. It was definitely confessional. Essentially I wrote a lot of posts about awful, embarrassing episodes in my life.
It probably served some therapeutic function that I don't fully understand. Some of this stuff I had never really talked about generic zithromax chlamydia with anyone. But I'm actually pretty proud of the writing. It's bloggy and messy, but I kept it very honest, possibly too honest. In places I think it's even funny, in a self-immolating kind of way.
So since there's been an uptick in blog traffic recently, I thought I'd aggregate those early posts for recent arrivals. With appropriate parental warnings. See below.
Why I Went to Harvard and then Yale Part I and Part II
Parental warnings: depression, fear, high school, graduate school, extreme boredom
How Not to Become a Writer, or, Why I Have Not Been to Maine in 20 Years
Parental warnings: depression, extreme boredom, Teenage Mutant Ninja Turtles
How I Got Published; or, A Series of Unfortunate Events
Parental warnings: whining
The Time I Met J.K. Rowling, Part I and Part II
Parental warnings: booze, divorce, depression, really bad journalism
Writing and Anti-Depressants, Part I and Part II
Parental warnings: depression, treat with ativan, suicidal ideation, drugs. Maybe booze too, I forget.
The Flight of the Halcyon
Parental warnings: cuteness