Monday, October 6th, 2014
Upcoming Events
But first: The Magician's Land is finally out for Kindle in the UK.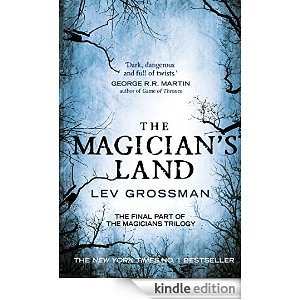 Why did it take so long? Long boring story. Businessy things that had very little to do with me. But it's out. There will be a paper edition early next year.
Now: events.
I'll be appearing in Nashville this Sunday, October 12, at the Southern Festival of Books. On the 13th I'll be in Santa Fe at the Jean Cocteau theater with George R.R. Martin. This is something George does for other writers — he hosts them at his theater. His pitch-dark fiction to the contrary, he is an unbelievably kind and generous person.
The following week I've got a few New York events. On October 20th I'll be talking medicament zithromax 250 about essay-writing (which I rarely talk about) with Leslie Jamison and Heidi Julavits at McNally Jackson as part of the launch of the Believer's new book of essays, which I'm really, really happy to be in. Then on the 23rd I'll be having a conversation on stage with Emily St. John Mandel, who wrote the great Station Eleven. And I think I've got one more … but it doesn't appear to have been announced yet, so I'll skip it for now.
I wish I could talk about what's going on with the TV show, because it's pretty cool, but it's mostly under wraps for now, except that Mike Cahill is directing the pilot. Casting decisions, shooting locations etc. anon.