things what I wrote
Tuesday, October 23rd, 2012
Every day should be random fan fiction day! And in some cosmic sense, it is.
I've been working pretty consistently for the past month, to the point where I haven't wanted to break the flow long enough to write a blog post. And I don't even want to break it now. So I'm just throwing this up hastily.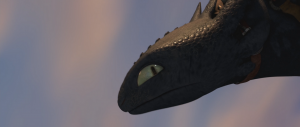 First: I've got a couple of events coming up next week. On October 29th I'll be appearing in conversation with the incredible Catherynne Valente, author of some of the greatest novels published this millennium, including The Girl Who Circumnavigated Fairyland in a Ship of Her Own Making. That's at Community Bookstore in Brooklyn. Then on October 30 I'll be taking part in a humiliating public spelling bee along with a bunch of literary celebrities to benefit the Council of Literary Magazines and Presses.
Second: the fan fiction part. Return visitors to this blog may remember the last time I did this. This time the fandom in question is How to Train Your Dragon, a movie that my daughter Lily has devoted eight hours of her short life to watching four times. And maybe more, without my knowledge. Plus numberless viewings of that Christmas-themed short.
Hence this story. I know the series was originally a book, but Lily prefers the movie, so this is set in the movie-continuity (it's significantly different). It deals with the early life of Toothless the Night Fury, before he met Hiccup.
I cannot stress enough that this is middle-grade stuff. If you cannot draw two intersecting circles on a piece of paper, and label one "8-year-olds" and the other "insane How to Train Your Dragon fans," and place a dot in the intersection that represents you or someone you love, you will almost certainly have no interest in this story.
That said, here it is, in the universally beloved Microsoft Word format: "Toothless and the Missing Nightmare."