Posts Tagged 'blink tags'
Monday, June 11th, 2012
The tour is on like The Wrath of Khan.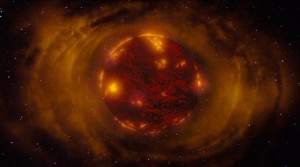 It's sort of a weird tour, in that it's kind of distributed over the course of the whole summer. The first leg starts with a reading on Tuesday at Newtonville Books (that's tomorrow) in my home greater-metropolitan-area, Boston. Newtonville has been incredibly supportive of the Magicians books since the get-go—in fact the first time I ever read aloud from The Magicians (or as I apparently prefer to type it, Teh Magicians) was there.
So come on down! You'll be supporting them and me at the same time.
From there I'm heading to San Francisco for the SF in SF reading series, then the Commonwealth Club in Palo Alto, then Books Inc., Rakestraw Books in Danville, and finally back to New York City for a night at the Center for Fiction with Kelly Link on Wednesday the 20th.
I'm looking forward to a 'looser' 'style' of touring this time around. I've buy zithromax in mexico done a lot of reading from The Magician King in the past year or so, I'd like to get into more talking-and-conversing-and-drinking kinds of events. Maybe I'll talk about the new book. Maybe I'll even read from the new book. Anything could happen. Who knows?!?!
(If the blink tag were still widely supported, I would have used it there.)
Meanwhile I've adopted a new writing strategy. After a lifetime of telling myself that I can't write every day, it's just not how I work, I'm trying to write 1,000 words every day. I'm just not finding the time I need to sit down and focus for hours at a stretch, so I'm going for short bursts instead.
Part of me is like, who am I and what have I done with Lev Grossman? But you know, whatever works. Like that guy in Bull Durham who wore women's underwear. I forget where I was going with this.