Posts Tagged 'neil gaiman'
Tuesday, April 19th, 2011
First, there's an illustrator in Boston named Samuel Valentino. He's into fantasy. Sometimes he illustrates the fantasy he's into. He made this image of the Watcherwoman from The Magicians, striding through the clock-trees: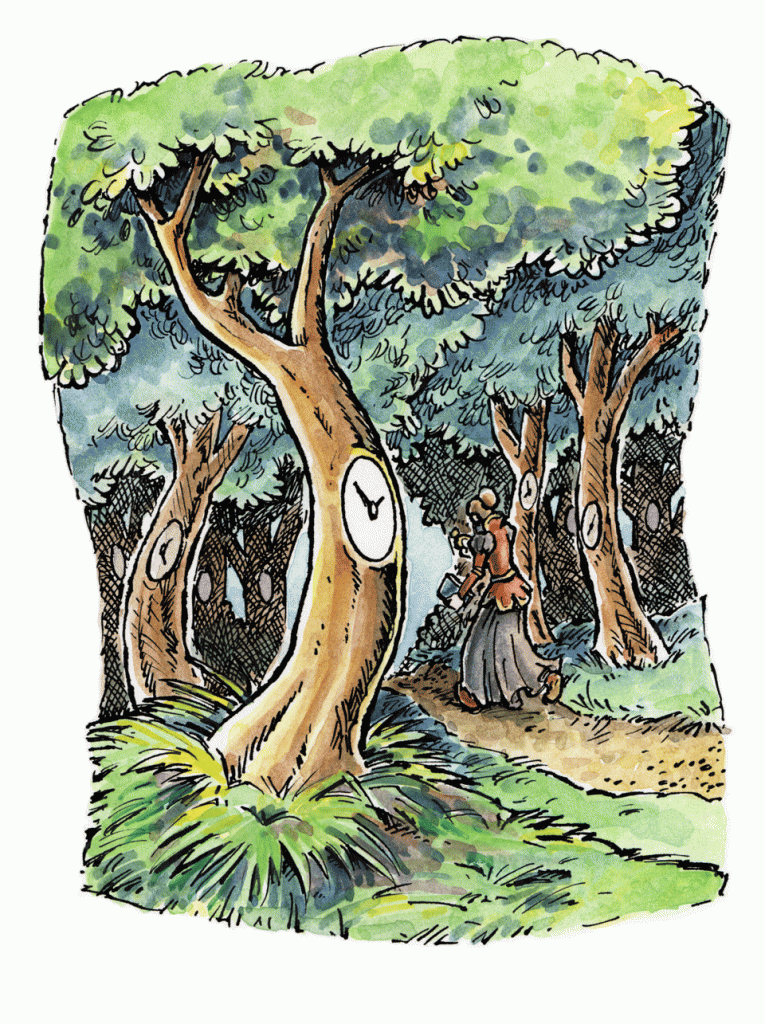 It's really wonderful. He completely nailed that Pauline Baynes look — she did the original illustrations for the Narnia books. (Wouldn't it be amazing if this and other Magicians-related art could someday be available in merch form? That is a thing that you may live to see.)
OK, one thing down. The other: this June Neil Gaiman's American Gods is being reissued in a 10th anniversary edition. In honor of that, Neil will be appearing at the 92nd St. Y on June 21st. I will be appearing next to him, to ask him questions.
As everybody knows, Neil is an extraordinarily compelling public speaker. I mean, off the charts compelling. To make this event a success all I will really have to do is stay still, speak English and not burst into flames.
I don't know if I can promise that. But I'll do my best.
(If you have questions you want me to ask Neil, feel free to leave them in comments.)