Posts Tagged 'sinclair zx81'
Tuesday, July 13th, 2010
Writing that post about Gödel Escher Bach got me interested in, for lack of a better way of putting it, the archaeology of American nerdiness.
Archaeology is not an exact science — it does not deal in time tables! — but yesterday I was moving a box of books up to the spare room, because the shelves in "my study"* give out at the P's and this box contained the Z's. As such it was mostly full of Zelazny novels, with a soupçon of Zola left over from college.
But it also contained this artifact: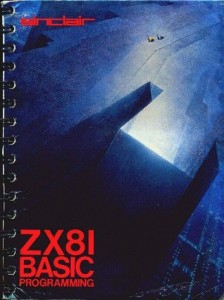 This is the programming manual for the first home computer my family ever owned. Which looked like this: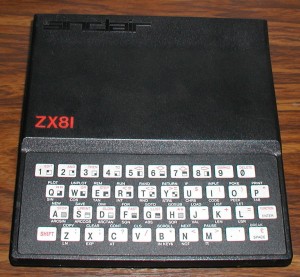 This is a beautiful piece of photography, as it shows off perfectly the crap grainy plastic of the case, the crap membrane keyboard of the ZX81, and the perfect period crap wood-grain coffee table that often supported ZX81's, and is their natural habitat.