Posts Tagged 'spot-welded beaches'
Sunday, March 27th, 2011
I'm just back from a month in Australia, where it was summer, and the animals are all different. Seriously, they have sulfur-crested cockatoos and blue-tongued lizards and huntsman spiders just running around like it's no big thing.
Trust me, it's a big thing. Australians say huntsmen don't bite. Don't believe it. I heard them talking about it, they totally do.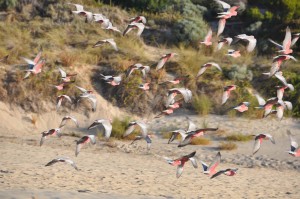 I went to Australia for the Perth Writers Festival, which was really terrific. Perth is one of the remotest major cities in the world, and you really feel like you're at the writer's festival at the end of the universe. (Prices are comparable to Milliways, because Perth, despite its remoteness, is a mining center and quite wealthy.) I got to sit next to Margo Lanagan onstage, which alone was worth flying 30 hours for.
(Movies watched on the flights to and from Australia: The King's purchase zithromax Speech, The American, Red, The Town, True Grit, Wall Street: Money Never Sleeps.)
Then we drove down to the Margaret River, which is one of Australian's wine regions. If you took a bunch of Hawaiian beaches and spot-welded them onto the Cotes du Rhone, that's what you'd get. If this place were any closer to civilization it would be mobbed. You taste wine all day, then you go and frolic in the Indian Ocean while dolphins swim by.
I was also in Australia because my wife is Australian, and we wanted to hang out with her family, in the city of her birth (Sydney, not Perth). Plus it's summer in Australia. And if we don't start exposing the baby to huntsman venom now, it will never built up an immunity.
Also: The Magician King will be out August 9. More on that in a bit.