Posts Tagged 'the gnome is on book tour'
Monday, June 15th, 2015
As I write this it's Sunday night. I'm coming off a weekend of chasing my children around the house, and the park, and also of trying to figure out where all the ants in the house are coming from. Also I wrote about six words of my new book.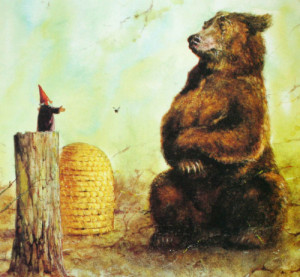 This  coming week gets even more exciting: I'm heading out on the second leg of the Magician's Land paperback tour. (Note to self: stop giving books titles that start with 'the,' as it makes for awkward grammar.)
— On Tuesday, June 16, I'll be in Portland at the incomparable Powell's City of Books on Burnside
— On Wednesday, June 17, I'll be in Seattle at the Elliot Bay Book Co.
— On Thursday, June 18, I'll be at the Booksmith in San Francisco.
These are (probably) the last Magicians events I'll ever do, as in future I'll be promoting whatever monstrosity it is I write next, so I'd love it if you could come. Next week: Burlington, Washington DC, and then Brooklyn.