Posts Tagged 'the godfather thing come on people'
Tuesday, July 20th, 2010
I have ambivalent feelings about Comic-Con. I tried to express them over at Techland. I don't know if I succeeded.
Either way I leave for San Diego early tomorrow morning. Bad faith much? Yes. Bad faith much.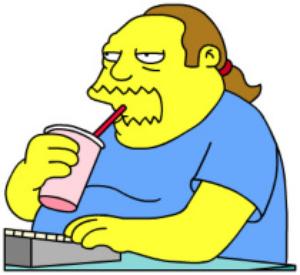 I have a panel at 10:30 on Thursday morning. This panel also has Amber Benson on it, if that's any extra incentive to come. There's a signing afterwards.
Also: as I walk buy zithromax 1 gram around the con, I'm going to have some Brakebills shirts with me. Here is your challenge: if you recognize me at the con, you can have one. Until I run out.
This will probably be like the Godfather thing, and I'll never have to make good on it. But the offer stands. Stop me, mention the blog, and I will hand you a shirt.